Nikki Gil launched her newest album "Love Revisited"
Tuesday, April 07, 2015
It's been five years since Nikki released her last album and now as she revisits love,
Nikki Gil released a new album under universal records entitled "
Love Revisited
"
A newly-engaged singer, actress, host Nikki Gil is a picture of a woman
excited with everything that life has to offer her.
Aside from being blessed with a worthy fiance in BJ Albert,
she also has lot going for her professionally.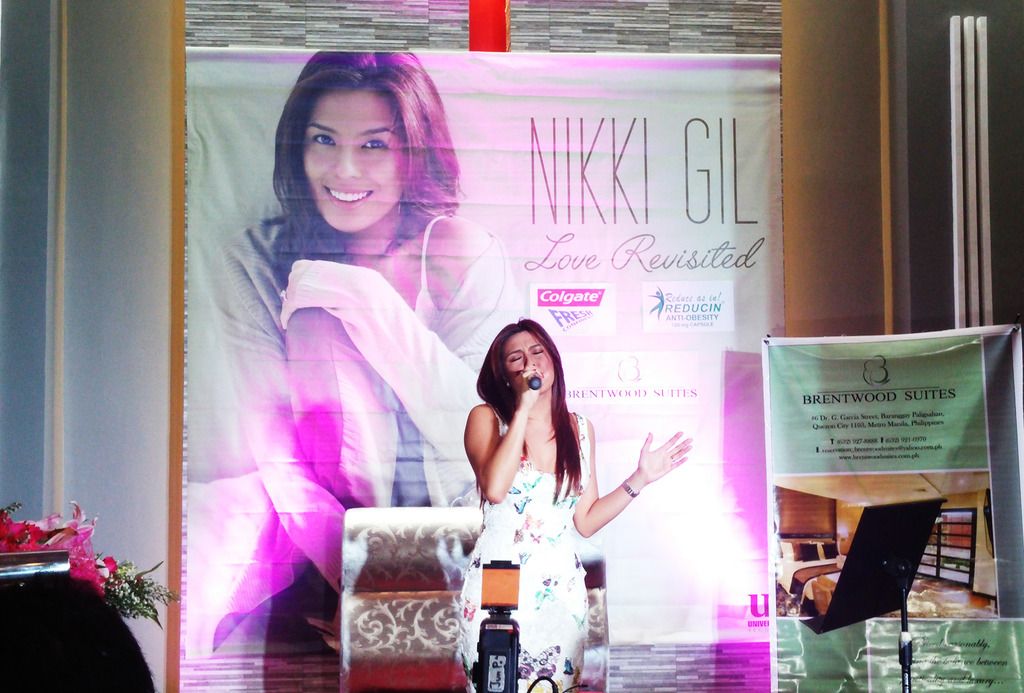 This is her first album under Universal Records which includes 12 tracks that, according to Nikki, can serve as a "cheat sheet" of finding love, losing it and learning it again.
The list of OPM originals was purposely hand picked
from the special moments of Nikki Gil's life.
Nikki Gil's favorite song from her album was the " Loving You"
Here's the list of the Album Tracklist
When I met You
(originally by APO Hiking Society)
Loving You
(originally by Ric Segreto)
You're My Home
(originally by Kuh Ledesma)
You Won't See Me
Crying (originally by Passage)
Both In Love
(originally by Tito Mina)
You've Made Me Stronger
(originally by Regine Velasquez)
A Smile In Your Heart
(originally by Jam Morales)
Pain In My Heart
(originally by Second Wind)
It's Over Now
(originally by Joey Albert)
Farewell
(originally by Raymond Lauchengco)
The Beginning with Martin Nivera
(originally by Tillie Moreno & Ray An Fuentes)
Babalikan Mo Rin Ako
(Philpop 2014 finalist)
By purchasing this album, she hopes that the public will be transported to a happy memory back in time and "to reminisce of love that was pure, sincere and rare."